Design Dialogues: The Future of Airport Design
The best airport terminals are easy-to-navigate spaces of architectural intrigue. Hear from a panel of leading architects who are charting a new course for airport design. Learn how they're pulling off bold—yet functional and future-proof—visions.
Price

$20 public (includes CAC admission)
$15 CAC members

Meet

Gand Lecture Hall, 111 E. Wacker Dr.
Ever since Eero Saarinen began dreaming up futuristic airport terminals, architects have responded to the freedom of air travel with audacious experiments in design. This talk will feature some of today's most innovative airports. An expression of local culture, sense of place and user comfort are central to the most successful designs. Our panel will explore what these new design directions say about the evolving experience of air travel and how an airport impacts a city's identity.
Program speaker: Jaron Lubin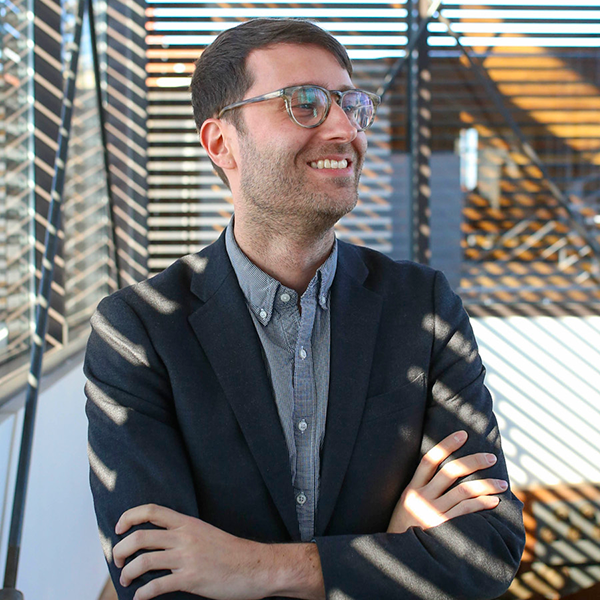 As a Design Principal at Safdie Architects, Jaron Lubin has produced an extensive portfolio of proposals, competition entries and realized projects, spanning a variety of geographic contexts, scales and programs. This design work includes winning competition entries for the Marina Bay Sands Integrated Resort and Jewel Changi Airport in Singapore. Lubin joined Safdie Architects in 2004, and was named a Principal in 2012. He has taught architecture at the Harvard Graduate School of Design, and has been an invited juror for design competitions and student reviews at Harvard, MIT and the University of Michigan.
Program speaker: Peter Ruggiero
Peter Ruggiero is the design principal for architecture firm HOK's Chicago studio and a member of the firm's global design board. He believes architecture plays a vital role in cities and is passionate about redefining our cities to accommodate future generations. His experience includes a variety of projects in the U.S., China, Russia and the UAE. As a former adjunct professor at Columbia University, Ruggiero is dedicated to strengthening the relationship between academia and professional design.
Program speaker: Juliane Wolf
Juliane Wolf is a Design Principal and Partner in Studio Gang's Chicago office with extensive experience in the design of sustainable public spaces, urban residential towers and complex visitor-serving organizations. She has led many of the studio's award-winning projects, including the Writers Theatre in Glencoe, the Bengt Sjostrom Starlight Theatre in Rockford and the under-construction Vista Tower in Chicago. She is also the Deputy Lead Designer for the O'Hare Global Terminal. Wolf is a graduate of the Architectural Association in London.
---
AIA/CES credits: 1.5 LUs
Notes:
Ticket price includes entrance to the Chicago Architecture Center on the day of the event. View the CAC's hours.
Discounted tickets are available with a valid student ID for $12 at the CAC Box Office.