While CAC staff, docents and volunteers work remotely and practice spatial distancing, we're compiling lists of our favorite architecture-themed movies, TV shows, books, podcasts and more for your enjoyment.
This week, we're wondering, What if buildings could talk? One of the joys of learning about architecture is developing an "ear" for the various things that a building might whisper (or shout). Sometimes these messages come from the overall shape of a structure; other times, it's the details that tell the real story.
TED TALK: MA YANSONG
If you've spent any time marveling at the Chaoyang Park Plaza model in our Drake Family Skyscraper Gallery, you'll definitely want to hear from the building's architect, Ma Yansong. His TED Talk "Urban architecture inspired by mountains, clouds and volcanoes" provides insight on the way he aims to capture the beauty and complexity of nature and landscape in built forms—and how injecting variety into our cities makes them more livable. —CAC Program Operations Specialist Ian Spula
BOOK: "A VISUAL DICTIONARY OF ARCHITECTURE"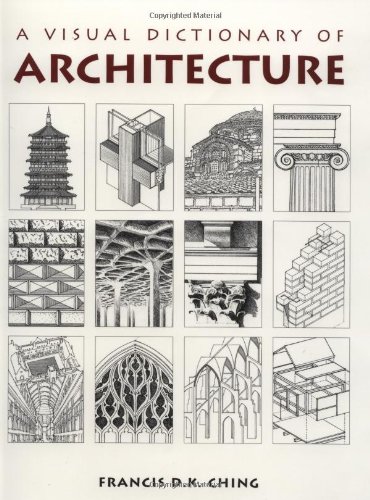 Have you ever walked by a building and wondered what to call that architectural thingamajig? Elegantly written using accessible language and thoughtfully organized, Francis D.K. Ching's field guide, first published in 1995, remains among the best architectural dictionaries on the market. It has concise and accurate definitions accompanied by hand-drawn illustrations to give readers a better understanding of architecture terms. —CAC Director of Programs Hallie Rosen
TELEVISION: "10 THAT CHANGED AMERICA: SEASON 1"
Lovable Chicagoan, CAC docent and go-to WTTW host Geoffrey Baer went national in 2016 with this popular series on PBS rounding up the spaces, places and innovations that altered the course of history in America. Season 1 of "10 That Changed America" offers an architectural bent, with episodes on buildings, homes, towns and parks. Pass the popcorn. —CAC Program Operations Specialist Ian Spula
CAC Recommends content does not necessarily reflect the views or opinions of the Chicago Architecture Center, members of its board and staff, or other stakeholders.