Greening Tall: Naturalizing the Vertical Realm
The greening of tall buildings is reaching a new level of sophistication around the world, encompassing a movement to incorporate full-height planted walls, green roofs, wind turbines and the latest solar harvesting technology. Four experts debate the benefits and challenges of this considerable new direction for our cities.
Price

$20 public
$12 CAF and CTBUH members

Meet

Lecture Hall @ CAF, 224 S. Michigan Ave.
Our diverse group of panelists will discuss greening tall in a rapid-fire presentation. Reed Kroloff, respected architectural commentator and CAF's Senior Advisor for Programs and Industry Collaboration, moderates the discussion.
AIA/CES Credit: 1 LU
---
Program Moderator: Reed Kroloff
In a career spanning 25 years, Reed Kroloff has edited the nation's leading architectural magazine, led two noted schools of architecture, art and design, and served as a regular national commentator on architecture and design. As a partner in jones/kroloff, he has advised clients that include, among others, the Highline, the Whitney Museum of American Art, the Cleveland Museum of Contemporary Art, the University of Chicago, Yale University, the US Army Corps of Engineers, the Federal Government of Mexico, Berry Gordy, Brad Pitt/Make it Right, Quicken Loans/Rock Ventures and the History Channel.
Program Speaker: Sara Beardsley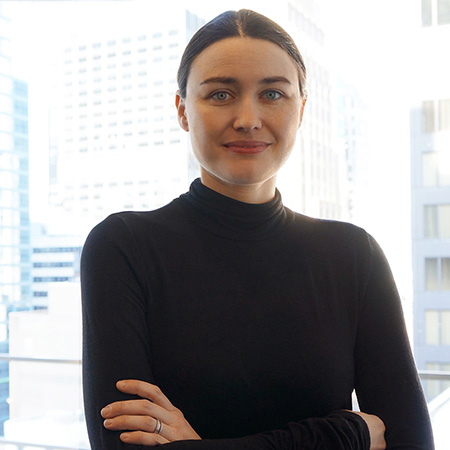 Born and raised in the Chicago area, Sara has a special fascination with the design of tall buildings and energy efficient facades. Her past projects include a supertall hotel in Dubai and FKI Headquarters in Seoul, Korea. Sara also contributed to the award-winning Chicago Loop De-Carbonization plan with a special focus on energy issues in existing buildings. Her recent work with Adrian Smith + Gordon Gill Architecture includes leading the design team for Dancing Dragons, two super-tall towers designed for Seoul, Korea. She was also integral in the modernization and greening project for Willis Tower, a role for which she was uniquely suited given her lifelong appreciation for Chicago's architectural tradition and her commitment to sustainability in the built environment.
Program Speaker: Luke Leung
Luke Leung is the director of the MEP + Sustainable Engineering Studio for SOM. Luke leads his team in attaining the highest levels of human, environmental and financial performance. He has won multiple awards from the American Society of Heating, Refrigeration, and Air Conditioning Engineers (ASHRAE), National Institute of Building Sciences and the American Institute of Architects (AIA). Project highlights include the Burj Khalifa, the Zhengzhou Greenland Tower and more than 40 LEED® certified or registered buildings. Luke is a member of the Sustainable Committee of the Council on Tall Buildings and Urban Habitat (CTBUH) and a part-time professor at the Illinois Institute of Technology.
Program Speaker: Jean-Marie Joassin
Jean-Marie is a critical Perkins + Will team member committing substantial time towards an international collaboration with the University of Cambridge and structural engineer, Thornton Tomasetti, to evolve and advance a conceptual study for an all-timber, high-rise building in Chicago known as River Beech Tower. He has worked on complex designs for Northwestern's Patrick G. and Shirley W. Ryan Fieldhouse and Mark and Kimbra Walter Athletics Center, and a 3.2 million-square-foot transportation hub and Elementary School in Lisle, IL. Jean-Marie is a member of the ACE Mentor Program, connecting and informing high school students about career opportunities in architecture, construction and engineering.
Program Speaker: Molly Meyer
Molly Meyer is the CEO & Founder of Omni Ecosystems. She founded Omni with the mission to democratize access to natural spaces, and to create an organization that continuously engages in bold endeavors that elevate the triple bottom line: ecological, financial and social. Molly is also the Co-Founder & CEO of The Roof Crop, a commercial rooftop farming company in Chicago, and a Board Member of Openlands, a 54-year-old non-profit dedicated to protecting open space in northeastern Illinois and the surrounding region. She earned her B.S. and M.S. from Stanford University, and is a Green Roof Professional and a member of Urban Land Institute.
Program Speaker: Dr. Yibo Xu
Dr. Yibo Xu currently holds the titles of the practitioner of Vertical Forest and Forest City in China, National First Class Registered Architect, the Chinese partner of Stefano Boeri Architetti China, and the Coordinator of Tongji University Institute of Future City. He's worked in Cino Zucchi Architetti (CZA) in Milan and at the Office for Metropolitan Architecture (OMA) in Rotterdam. Since 2010 he's been working as the senior architect for Stafano Boeri Architetti (SBA) and has been the project leader of Vertical Forest (Bosco Verticale). As the Chinese partner of SBA China, Dr. Xu leads major projects including Nanjing Vertical Forest, Guizhou Mountain Hotel, Liuzhou Master Plan, Pudong Airport Juggle Space, Renovation of No.501 Jiujing Road, and Shanghai Hecheng Renovation.
---
Notes:
Ticket price includes complimentary beer, wine or soft drinks.
CTBUH members are invited to call the CAF Box Office (312) 922.8687 to register for the program at the member ticket price.
Discount tickets are available with a valid student ID for $10 at the CAF Box Office.
---

The Lecture Hall @ CAF is equipped with an FM Assistive Listening System. To request a receiver, with either a headset or neckloop, please inquire with a CAF staff member at the program.