Chicago's Landscape Legacy with Julia Bachrach
Chicago has a tremendous legacy of landscape design. In this four-part educational series, historian Julia Bachrach leads discussions on the evolution of landscape architecture in Chicago and takes us on a half-day tour to influential sites.
Price

$125 public
$98 CAF members

Meet

Lecture Hall @ CAF, 224 S. Michigan Ave.
Week one:
We explore the large-scale landscape architecture contributions Daniel H. Burnham and the Olmsted family—including Frederick Law Olmsted, the father of American landscape architecture—made in Chicago.


Week two:
Through the work of landscape architects Jens Jensen and Ossian Cole Simonds, we'll study the evolution of Prairie landscape architecture in Lincoln Park and on Chicago's West Side.


Week three:
We'll examine the Modernist designs of Alfred Caldwell and Dan Kiley in Chicago parks and see how these mid-century visionaries continue to influence today's landscape architects.


Week four:
Julia leads a 5-hour tour of several notable examples of landscape design in Chicago, including Garfield Park, Humboldt Park, the Alfred Caldwell Lily Pond and the South Gardens at the Art Institute.
Program Host & Lecturer: Julia Bachrach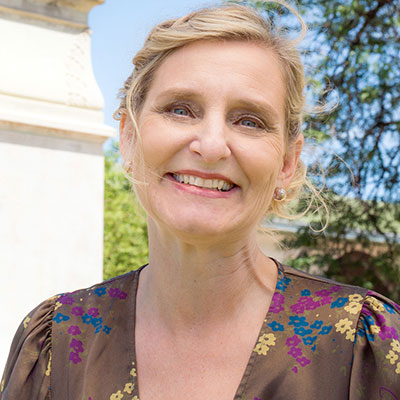 Julia S. Bachrach has worked as a historian and preservationist for the Chicago Park District for more than 28 years. She has written extensively about historic landscapes, artwork and architecture within Chicago's public sphere. Her books include "The City in a Garden: A History of Chicago's Parks" and "Inspired by Nature: The Garfield Park Conservatory and Chicago's West Side." She has contributed to several other works as well, including "Midwestern Landscape Architecture" and soon-to-be published "Art Deco Chicago," and has produced a variety of digital media projects, such as smartphone tours, audio tours and a web-based guide to the park district's art collection.
---
AIA/CES credit: 1 LU