Daytime Talk: Renovating the House of Tomorrow
Learn about the history and planned restoration of the House of Tomorrow, a futuristic model home designed for the 1933-34 Century of Progress Exposition.
Price

$5 public
Free for CAF members*

Meet

Lecture Hall @ CAF, 224 S. Michigan Ave.
Designed by Modernist architect George Fred Keck, the House of Tomorrow was a pioneering work of glass and steel that forecasted a future lifestyle that was somewhat outlandish, but also startlingly accurate. While its octagonal form and private airplane hangar never quite caught on, its defiant floor-to-ceiling glass curtain wall system was adopted by many builders and architects to come. After the exposition, the home was moved to Beverly Shores, Indiana. Tiffany Tolbert of the National Trust for Historic Preservation , bKL Architecture director Charles Hasbrouck and Todd Zeiger of Indiana landmarks will discuss the home's condition and new historic designation, the preservation campaign and plans for bKL Architecture to restore the building.
Program Speaker: Charles Hasbrouck
Charles Hasbrouck is a director at bKL Architecture. Over the course of his more than 30-year career, Charles has led complex architectural projects around the world, in countries like Oman, Qatar, Kuwait, Russia and India. The scope of his work has ranged from large-scale mixed-use buildings and master plans for new cities to adaptive reuse projects and historic preservation of existing buildings. Charles is a fellow of the American Institute of Architects, a past president of The Cliff Dwellers Club, a director of Friends of Downtown and a member of the University Club of Chicago.
Program Speaker: Tiffany Tolbert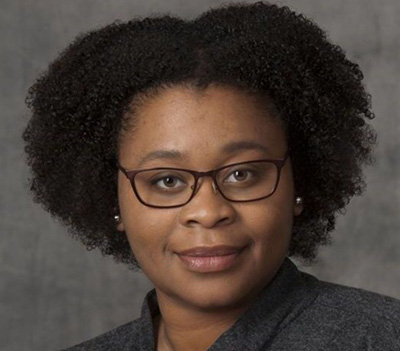 Tiffany Tolbert is a Chicago-based field officer for the National Trust for Historic Preservation. Previously, she served as director of the northwest field office of Indiana Landmarks and worked for the Alabama Historical Commission and the Georgia Historic Preservation Division. Her research has been published in several publications and her consulting work has included prepping state historic markers, completing National Register of Historic Places nominations and conducting research on the role of women in the Civil Rights Movement. Tiffany holds a bachelor's degree in political science and history from Huntingdon College and a master's degree in historic preservation from Georgia State University.
Program Speaker: Todd Zeiger
Todd Zeiger is the director of the northern regional office of Indiana Landmarks, where he has worked for nearly 20 years. He provides a wide range of consultation, project development and advocacy assistance to grassroots organizations, private building owners and historic preservation groups within a 17 county area. Todd holds a degree in historic preservation from Roger Williams University and a certificate of executive management from the University of Notre Dame, where he has served as a visiting professor. He has also been a guest lecturer at Saint Mary's College, Trine University and the Museum of Science and Industry.
---
AIA/CES credit: 1 LU
*Notes:
Although this event is free for CAF members, advance registration is required.
All online transactions will be charged a $3 convenience fee. To avoid this fee, order tickets via phone 312.922.3432 or in-person at CAF's Box Office at 224 S. Michigan Ave.
---

The Lecture Hall @ CAF is equipped with an FM Assistive Listening System. To request a receiver, with either a headset or neckloop, please inquire with a CAF staff member at the program.