Daytime Talk: Dan Kiley's South Garden
Join us for a special walking tour of the Art Institute of Chicago's South Garden. CAF has arranged this tour to coincide with our new exhibit, The Landscape Architecture Legacy of Dan Kiley.
Price

$5 public
Free for CAF members*

Meet

Lecture Hall @ CAF, 224 S. Michigan Ave.
More than 1,000 projects completed by landscape architect Dan Kiley exist worldwide, including the South Garden at the Art Institute. Chicago Park District historian Julia Bachrach will lead this tour exploring one of Kiley's most well-preserved designs from the mid-1960s, which features a grid of concrete squares, a rectangular pool and a dense canopy of Hawthorn trees.
Program Speaker: Julia Bachrach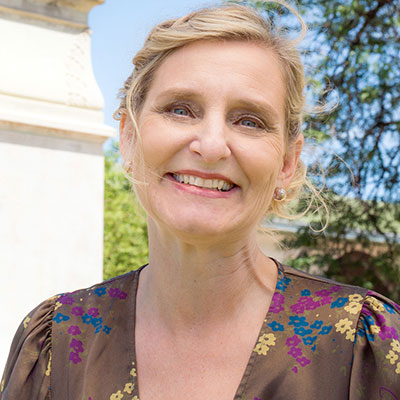 Julia S. Bachrach is a consulting historian, preservationist, and urban planner. She previously served as historian and planning supervisor to the Chicago Park District for 28 years. Her books include The City in a Garden: A History of Chicago's Parks and Inspired by Nature: The Garfield Park Conservatory and Chicago's West Side. She also contributed essays to AIA Guide to Chicago Architecture, Oxford Companion to the Garden, Midwestern Landscape Architecture, and Encyclopedia of Chicago and soon-to-be published Art Deco Chicago.
---
AIA/CES credit: 1 LU
*Notes:
Although this event is free for CAF members, advance registration is required.
All online transactions will be charged a $3 convenience fee. To avoid this fee, order tickets via phone 312.922.3432 or in-person at CAF's Box Office at 224 S. Michigan Ave.