Design Dialogues: Whose Lakefront is it Anyway?
The Public Trust Doctrine introduced Chicagoans to the notion of an open, public lakefront. While many agree with the doctrine, the past century has been filled with battles over the land. Our panel discusses our lakefront's past and future.
Price

$15 public
$7 CAF members

Meet

Lecture Hall @ CAF, 224 S. Michigan Ave.
Despite the creation of a public trust doctrine, Chicago has faced endless debates and struggles over key lakefront sites, as seen with the recently scuttled Lucas Museum and the proposed mixed-use residential development on the former U.S. Steel site. What does the future hold for these parcels of land and other areas of our beloved lakefront? Hear a master lecture from distinguished law professors Joseph D. Kearney and Thomas Merrill, who will share the history and legal implications of the public trust doctrine. Paul Botts from the Alliance for the Great Lakes and Fred Bates from Friends of the Parks will then join a panel discussion focused on new proposals for the lakefront.
Program Moderator: Lee Bey
Lee Bey is a respected expert, writer and photographer of the built environment. He consults and lectures on urban design, community development and architectural preservation issues. His past positions include architecture critic for the Chicago Sun-Times and deputy chief of staff for architecture and urban planning under Chicago Mayor Richard M. Daley. He has also worked as director of governmental affairs for Skidmore Owings and Merrill and associate director for special projects at the University of Chicago
Program Speaker: Joseph D. Kearney
Joseph D. Kearney is the dean of Marquette University Law School, a position he has held since 2003. An accomplished teacher, scholar, administrator and lawyer, Joseph joined the Marquette Law School faculty in 1997. He previously practiced law at Sidley & Austin in Chicago and served as a law clerk to Circuit Judge Diarmuid O'Scannlain and former Supreme Court Justice Antonin Scalia. Joseph grew up on the South Side of Chicago and attended St. Ignatius High School. He graduated with honors from Yale College and Harvard Law School.
Program Speaker: Thomas W. Merrill
Thomas W. Merrill is the Charles Evans Hughes Professor of Law at Columbia University and a scholar in property, administrative and environmental law. He has practiced law at Sidley & Austin in Chicago, taught at Northwestern University and Yale University and served as Deputy Solicitor General for the Department of Justice. Thomas holds degrees from Grinnell College, Oxford University and the University of Chicago Law School. He began his legal career clerking for D.C. Circuit Court Judge David Bazelon and former Supreme Court Justice Harry Blackmun.
Kearney and Merrill have published three lengthy law review articles on the history and law of the Chicago lakefront and are currently writing a book, whose working title is "The Making of the Chicago Lakefront: Public Trust, Private Right, and Power."
Program Speaker: Paul Botts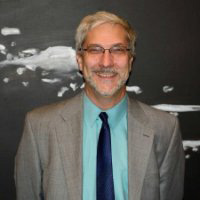 Paul Botts is a board member and officer of the Alliance for the Great Lakes, the largest and oldest citizens' environmental organization dedicated to protecting the Great Lakes. Paul also serves as president and executive director of the Wetlands Initiative, a Chicago-based conservation organization which designs and carries out wetlands restoration projects. Prior to his current positions, Paul managed a nonprofit professional theater organization and was a staff member for the Gaylord and Dorothy Donnelley Foundation and Nature Conservancy's Illinois chapter.
Program Speaker: Frederick N. Bates
Frederick N. Bates is a retired lawyer who serves on the Friends of the Parks board. He is a member of the organization's Last Four Miles committee, vice chair of the policy committee and was closely involved with a Friends of the Parks' lawsuit that aimed to halt the construction of the Lucas Museum of Narrative Art on Chicago's lakefront. In addition, Frederick is a former Open Lands board member who was deeply involved in efforts to save Fort Sheridan as public open space. He has taught American Legal History at DePaul University and serves as a trustee for several arts organizations.
---
AIA/CES Credit: 1 LU
Notes:
Ticket price includes complimentary beer, wine or soft drinks.
Discount tickets are available with a valid student ID for $10 at the CAF Box Office.
Friends of the Alliance of the Great Lakes and members of Friends of the Parks are invited to call the CAF Box Office (312) 922.8687 to register for the program at the member ticket price.
---

The Lecture Hall @ CAF is equipped with an FM Assistive Listening System. To request a receiver, with either a headset or neckloop, please inquire with a CAF staff member at the program.
---